Emergency crew rescue man and his cat after eight-hour ordeal at sea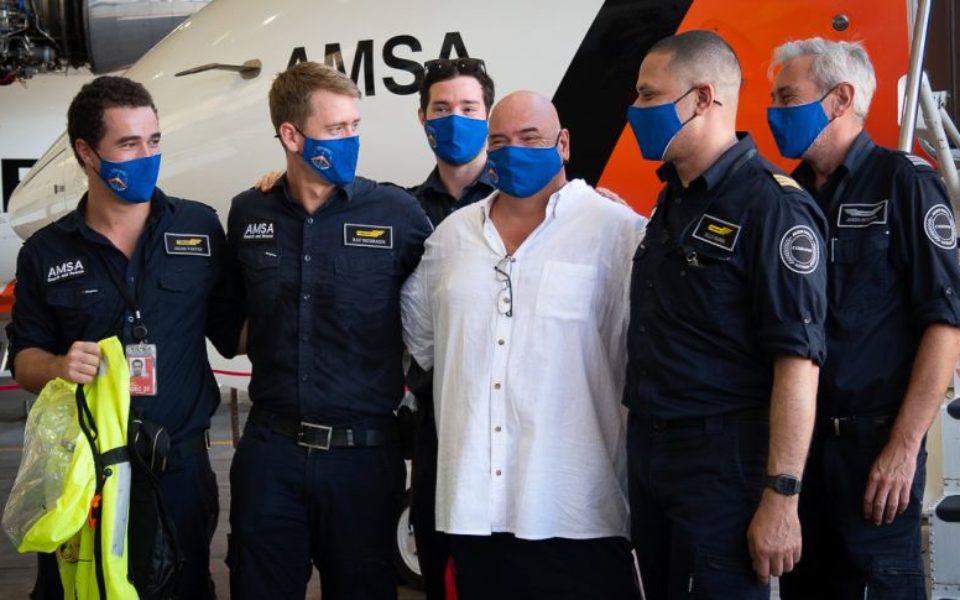 A man who, together with his pet cat, survived an eight-hour ordeal at sea has thanked his rescuers and urged other sailors to ensure they have a Personal Locator Beacon (PLB) in the event of emergency.
Darwin solo sailor Nigel Fox was bound for the east coast of Queensland when his yacht was hit by an electrical storm and strong winds in the Arafura Sea, near the Gove Peninsula, on January 4.
The 55-year-old says he will never forget the terror of being knocked overboard and left hanging from the yacht by a safety line with his head submerged.
"The jackline was just the perfect length to hang me over the stanchions," he said.
"It was hanging me there, head and shoulders down, and I was on the lee-side of the yacht so it was just…