Medowie Futsal Club crown Grand Final winners – News Of The Area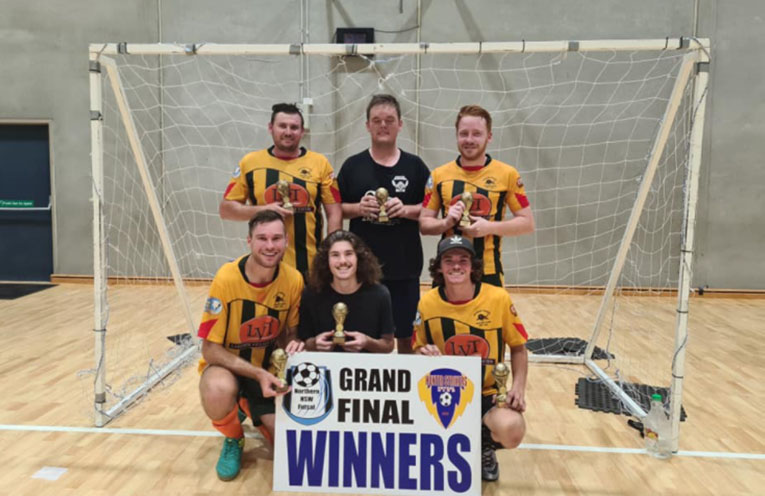 MEDOWIE Futsal Club have crowned their champions after Grand Finals were played across junior and senior divisions last week.
In the Senior competition Grand Final, Numberwang defeated Misfits 8-1 to cap off a dominant season in which they won 12 games from 12, with a final goal difference of +68.
In the U6/7s Grand Final, the Little Rascals dispatched of the Medowie Minions 4-0 to take the crown.
In the Under 8/9 competition, the Lightning Strikers earnt a tight victory over the Green Machines 2-1.
The All Stars claimed glory in the U/10 competition, with a 2-1 win over Nelson Bay United.
The Under 12 crown went to the Ninjas, who came out on top…