Van Kerckhof brothers from Tanilba Bay Sailing Club take out Port Hunter 'Cock of the Harbour' – News Of The Area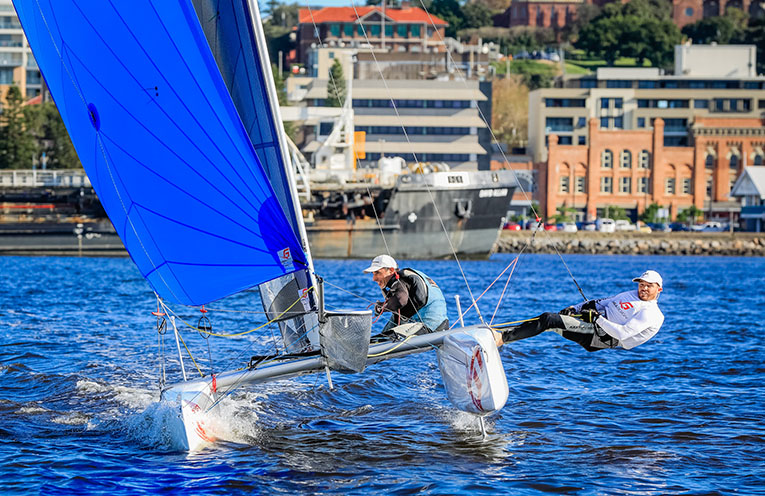 BROTHERS Daniel and Nathan Van Kerckhof on Send It Marine were crowned the Cock of the Harbour winners at SailFest Newcastle, etching their names onto one of the oldest trophies in Australian sailing.
Representing Tanilba Bay Sailing Club, they were piloting a brand-new Goodall Akurra F18 cat – one of only two in the world and having just its third ever outing as part of an ongoing development program.
"The boat is straight out of the box, including the sails, but they do such a great job with the engineering," skipper Daniel said.
"You could go to Brett Goodall and say I'd like the same boat as the Cocks of the Harbour are sailing,…